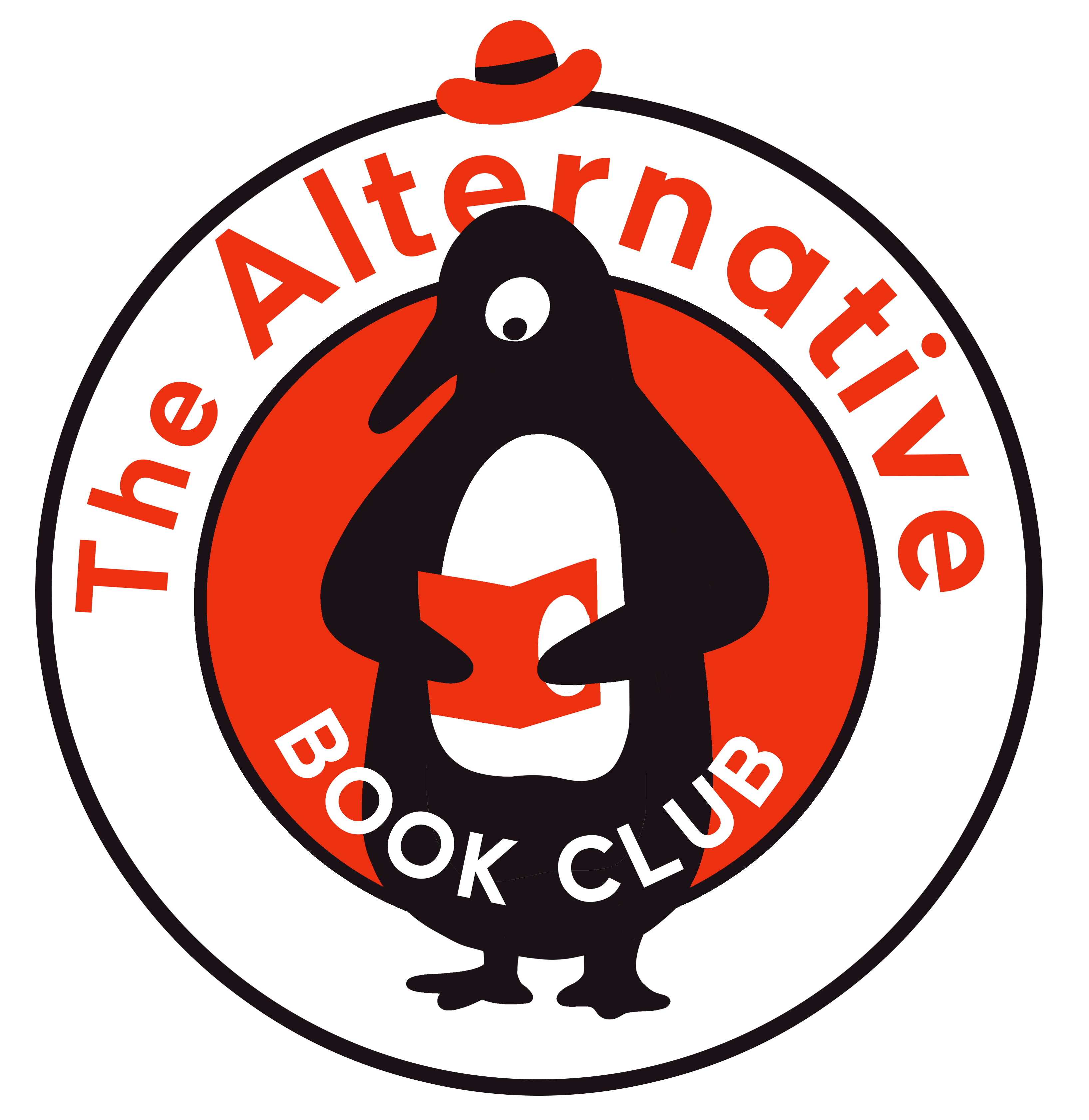 From unconventional comedy/book night The Alternative Book Club, comes the Alt Book Club podcast! Featuring an eclectic mix of literary content presented by our favourite guests, and hosted by Shirley Halse. Love the podcast & want to help us make more? Send us a coffee on ko-fi: ko-fi.com/altbookclub
Episodes
Sunday Nov 07, 2021
Sunday Nov 07, 2021
This episode we're joined by comedian and creator of Science Showoff, Dr Steve Cross AND comedian and host of the Masterpiece Bookshelf podcast, Gregory Akerman. Steve brings in the This Is Not My Hat series by Jon Klassen and Greg explains the highs, lows and pure fantasy of the iconic American outlaw from Billy the Kid: The Endless Ride by Michael Wallis.
*This episode was recorded in Feb 2021 & has taken forever to edit alongside teeny baby management.
You can find more about Science Showoff on the website: scienceshowoff.org or on instagram @scienceshowoff. AND you can find Steve Cross @steve_x on twitter.
You can find more about Masterpiece Bookshelf by following the twitter: @MPBookshelf and you can also find Gregory Akerman on twitter @gregory_akerman.
Follow Alt Book Club on fb or instagram (@altbookclub) for news about our comedy nights and writing workshops.